The Valletta Summit: A stepping stone towards more solidarity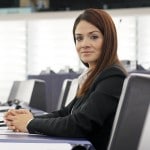 The Valletta Summit - a stepping stone towards more solidarity
Guest post by Miriam Dalli, Member of the European Parliament
Malta has, throughout its history, been at the crossroads between Europe and African. Millions of years ago, Malta was indeed a land bridge between the landmasses we today recognise as two of the world's continents. The geological situation has of course evolved, however the metaphorical bridge between the two regions is an integral part of Maltese identity.
In fact, the way in which we bring together both continents is not simply based on cultural or traditional norms - nor is it due to geographic location. Malta has often found itself in the centre of a broader political landscape that includes both Europe and Africa. With the sea both dividing and joining the continents it was only natural that Malta took on such an important and humanitarian role in evacuating persons during the 2011 Libyan Uprising, a feat that was praised by the international community as a whole.
For this reason, it is only fitting that Malta took on the massive responsibility to host the leaders of both the African and European Union in Valletta. Furthermore, it is all the more fitting that the summit will focus on migration coming from Africa into Europe - a topic that has been part of the discourse of Maltese leaders since our joining the European Union.
As Malta has continuously argued in the past, the humanitarian crisis Europe faces is not one that a single country can deal with alone. Today, the situation is far more dire than it was just a few years ago. It has indeed become evident that a single continent can no longer face the crisis on its own. After all, this is not solely an EU issue - this is a global issue. We must come together to act as one global force in order to face and deal with this far-reaching humanitarian crisis. This must be done in a unified and dignified manner- the Valletta Summit can act as the catalyst for such change.
It would be naive to believe that the Valletta Summit will be the solution for all challenges regarding international migratory policy. I am however convinced that it can turn out to be the first important step in the right direction. I believe it can be the first opportunity for European and African partners to work together towards global, long-term solutions that can have effective results. It is possible that this summit can help us translate word into concrete actions. Actions not just in terms of effective and immediate measures such as saving lives at sea and tackling human smuggling and trafficking - but also aspects such as long term solutions that deal with economic stability, employment and human rights.
I sincerely hope that the Valletta Summit will help African nations grow in a way which creates a better Africa for Africans. I also expect the proposed Trust Fund for Africa to be an essential part of this strategy. This being said, we must ensure that this does not become a situation where the EU is simply throwing money at a problem without properly considering the implications of such a measure. We must ensure that it is the citizens of Africa that benefit from these funds in a manner which is transparent and ensures that funds are used for real development. I would like to see this fund being used for education, health and research that in turn will empower Africans. Such investment in human resources will also stimulate economic growth and create employment opportunities in the region. This can only be done if the fund is managed by established international organisations that enjoy the trust of both sides and which can ensure the transparent and effective implementation of such projects.
Moreover, we must demand a 'more-for-more' principle from our African partners, especially in the field of readmission agreements. It is unacceptable that certain African states refuse to live up to their international obligations in this regard. The EU seems ready to invest in Africa, and is ready to help Africa grow economically and democratically. Such support should ensure the best possible opportunities for Africans in Africa as well as help them move away from a life of poverty and disempowerment, a life which ultimately leads them towards forced, irregular, and often life-threatening movement into Europe. However in order to invest in Africa, Africa must be ready to collaborate with the EU in an equal and just way which benefits all.
Miriam Dalli is a Member of the European Parliament from Malta in the Civil Liberties, Justice and Home Affairs Committee.