How Brexit would effect Malta
Written by BCI's Matthew Lowell, a version of this opinion piece appeared in today's Times of Malta.  It has been reproduced with the permission of the newspaper.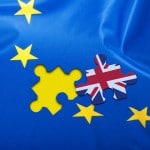 British Prime Minister David Cameron is in Brussels this week in an attempt to gain approval from European Union leaders on a reform package for Britain's membership of the EU. The culmination of his meetings there will be a crucial EU summit today and tomorrow, where a final decision will be made to give the deal a rubber stamp of approval and the go-ahead for a possible referendum in the UK on June 23.
The Times of London reported that Cameron pleaded with European leaders not to reject his proposal, warning that Britain is in real danger of leaving the EU.
What exactly are the contentious reforms Cameron is seeking?
The first is a limitation on the benefits for EU migrants. Cameron has made the issue of migrant benefits a central part of his reform calls. Britain wants to be able to apply a special "emergency brake" in exceptional circumstances when the amount of workers moving to the British Isles becomes too high. If accepted, this would enable Britain to start limiting benefits as soon as the deal is sealed. This "emergency brake" is, naturally, a sensitive issue for Eastern European countries with many of their nationals working and living in Britain.
The second demand touches on British sovereignty and the notion of Britain taking back some of its lost powers. The EU's founding treaties refer to the goal of moving towards "an ever-closer union". Despite the various legal definitions and the ambiguousness surrounding what this means, Cameron is insisting EU leaders agree that countries can integrate at their own pace and that Britain "is not committed to further political integration".
The third demand Cameron is making is a guarantee that Britain, as a non-member of the 19-nation eurozone bloc, not face discrimination measures taken by eurozone members do not negatively impede the European economy as a whole.
The last demand focuses on making the EU more competitive, at least in Cameron's eyes. He is urging the Commission to cut red tape and wants any "unnecessary legislation" binned. Instead, he would like the EU to focus on initiatives, such as the digital single market and the transatlantic trade investment partnership, that would help boost competitiveness and increase economic growth.
A tricky list of demands but ones that, if tackled sincerely and without the usual nationalistic bravado evident at EU summits, can be met.
However, one should never take things for granted with the EU and, as the polls continue to show, a Brexit might just happen. So, what would a UK exit mean for Malta?
Prime Minister Joseph Muscat has said he would not accept treaty reforms by "stealth" and that "what applies to the EU, applies to everyone equally". Whether or not he changes his views, giving the ongoing discussions this week, needs to be seen, yet Malta will still need to prepare for the potential implications of a UK outside the EU or a negotiated membership.
An exit would not be good for Malta. In comparison to the other member states, Malta is particularly vulnerable to the possible ramifications brought on by a Brexit.
According to a report by the European Council on Foreign Relations, Maltese exports to the UK made up 7.8 per cent of the Maltese GDP in 2013, with foreign direct investment stock in the UK making up 11.8 per cent of GDP and UK bank links as a percentage of GDP amounting to 67 per cent in 2014.
What most Maltese will take issue with is the reform of immigration. Malta has a large number of its nationals residing and working in the UK and would bear the brunt of the discrimination against EU nationals.
It is still unknown what the "emergency brake" will, in reality, entail and when it can be used but a Maltese living in London will most likely not be happy with it. On the other hand, there are over 25,000 mostly EU nationals resident in Malta and the government, as a result, may be attempted to scale back the benefits to which these foreigners are entitled.
Maltese seeking to study in the UK will also likely be adversely affected. Many Maltese students, wanting to study abroad, often go to UK universities and may no longer be entitled to the same reduced EU tuition fees currently offered in the UK.
The health sector too may take a hit with the halting of existing agreements enabling patients for whom treatment is unavailable in Malta being sent to the UK and vice-versa.
Britons living in Malta will also likely suffer. According to UN data, over 12,000 British citizens are resident in Malta. British nationals may lose entitlements that come with membership, potentially affecting their ability to purchase property, social security benefits and access to healthcare and education. Nevertheless, as a member of the Commonwealth and as a result of agreements between Malta and the UK, some of the entitlements given to British nationals would be protected from the possible consequences arising from a Brexit.
Only time will tell how exactly Malta will be impacted by the UK leaving the EU. What is for certain, though, is that, in January 2017, Malta will assume the 12-month presidency of the EU. Beginning this task by navigating a Brexit is a headache I'm sure everyone wants to avoid.
Matthew Lowell is director of business development at Binda Consulting International.