More Women On Boards In The EU Is Good Business
In recent weeks, there has been discussion of EU efforts to increase the proportion of women in Europe's boardrooms. The EU Commission proposal will oblige publicly listed companies to ensure that 40 percent of their boards are female. Under the plans being discussed in Brussels, companies would need to set a target of making 40 percent of non-executive directors or a third of all executive directors women by 2021. Companies that refuse to form part of the requirements will face sanctions by the governments of the member states.
On December 2, 2015, The EU Council adopted a staff working document that calls on the Commission and Member States to "consider a broad range of different measures, legislative and/or non-legislative, voluntary or binding, as well as the exchange of good practice, with a view to improving the gender balance in decision-making bodies in all areas".
The UK, Denmark, the Netherlands, Poland, Sweden and the Czech Republic oppose the proposition, while, a majority of other countries, including Malta, are supported of the plans.
We invited a British MEP, who supports efforts to increase women's representation in Europe's boardrooms, to make the case for why the UK should support the EU Council's initiative.
Guest post by Catherine Bearder, MEP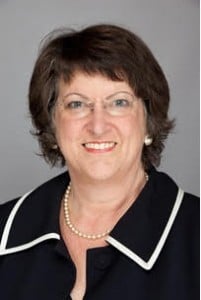 As a British MEP concerned about the lack of women on the boards of major companies I cannot understand why the UK government is still blocking the proposals in the EU Council.  So I wrote to UK Business Secretary, urging him to withdraw opposition to a proposal for the EU-wide targets to increase the number of women on boards on large, listed companies.
It is hard to understand the government's decision because the EU's proposed quotas are not even binding; flexibility would be given to each individual country over how the targets would be met. Moreover a majority of EU countries would like to go forward with these proposals, while MEPs have signalled they are prepared to compromise in order to find an agreement. It is undemocratic of the UK government to refuse to even enter into negotiations. What's more David Cameron's has previously said he is committed to tackling the gender pay gap, which is why I find it strange that the government remains opposed to EU-wide targets to improve gender equality on company boards.
While significant progress has been made in recent years towards improving the number of women on the boards of large companies in the EU and UK, full gender equality remains a long way off.  FTSE companies have met the 2015 target set by the UK government of 25% of female directors, up from 12.5% in 2011. But there remains much to be done. Progress remains heavily weighted towards non-executive directorships, with only 9.6% of executive directorships in FTSE 100 companies taken by women.
The business case for having more women on boards is very clear. In order to be competitive, businesses need a wide pool of talent, experience and skill in the board room. A 2011 UK government study suggested that companies with a strong female representation at board and top management level perform better than those without and that gender-diverse boards have a positive impact on performance. Boards make better decisions and do better business when a range of voices from different walks of life are heard.
But the impact of having women on boards goes beyond the boardroom – for young women it is very important to have examples of "you can be what you can see" in society. Research by KPMG shows that if young women see women in leadership roles they are more likely to aspire to that for themselves. Increasing the number of women on boards also works towards tackling gender stereotyping about the skills that are useful in leadership (e.g. male "aggression") and provides an alternative working culture that is healthier for all involved. Having more women on boards is a powerful symbol of gender equality for modern Britain and I really hope the government will change its position on the EU's women on boards' targets.
Catherine Bearder is a British Liberal Democrat Member of the European Parliament in the Women's Rights and Gender Equality Committee and a member of the ALDE political group