Morocco's regional elections – PJD takes all major cities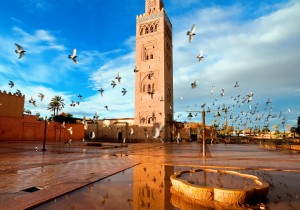 As the Morocco local and regional election results have come in over the last couple of days, the results – good and bad – should be no real surprise to anyone who has been paying attention to the Moroccan political scene.
The real winner is the Party of Justice and Development (PJD). With 31,503 seats up for grabs, the PJD increased its seat total by 232 percent. Last Friday, the PJD won 5,021 seats, up from just 1,513 in 2009. While they did not win the most seats in the 2015 local elections – that prize went to the Party of Authenticity and Modernity (PAM), the PJD won a bigger (and more important) prize: majority control of Morocco's major cities. PJD, he Moroccan Islamist party, whose leader (Abdelilah Benkirane) is also the country's head of government, now controls Casablanca, Rabat, Fes, Agadir, Tangiers and Marrakesh. While alwaysstronger in the cities than in rural communities, victories in these major centres will surely unsettle many of the political elite in Morocco who have become used to controlling certain urban communities as fiefdoms. The victory in Fes will be yet another blow to the fragile leadership of Hamid Chabat.
Chabat, who surprised many by snatching the leadership of the Istiqlal party from the hands of the Al Fassi family in 2012 is also the long-serving mayor of Fes. Over the last couple of years, since withdrawing Istiqlal's support of the PJD led national coalition, Chabat has engaged in vitriolic and very public attacks against Benkirane. The loss of his precious Fes to Benkirane's party will likely increase his animosity towards the head of government but will also strengthen opponents to his leadership within his own party. Overall, Istaqlal's performance in last week's elections saw a decrease in seats of over three percent. And, while they did manage to come in second in overall seat count, the circling sharks within Istiqlal won't need much more to attempt an attack.
Another leader likely to be facing an internal revolt will be Driss Lachgar of the L'Union socialiste des forces populaires (USFP) who, like Chabat, has faced internal opposition ever since he was elected leader in 2012. USFP's dismal showing in last week's elections – a decrease in seats by over 17% reflects a party adrift without a coherent strategy and message.
Although Morocco's political system is designed so that no one party is likely to get a majority at the national level and, although corruption, clientelism and elite family ties still dominate Morocco's parties, the PJD victory and the Istiqlal and USFP losses show that a party that is disciplined, united and focused will still prevail.
Results from last week elections can be found here (en français)
Writing by Francesca Binda