Extraordinary Elections in Kosovo: Aren't they always?
,On Sunday, October 6, 2019, Kosovars go to the polls in a general election. 
Up for grabs are 120 seats in the National Assembly.  These are extraordinary elections, precipitated by Ramush Haradinaj leader of the Alliance for the Future of Kosovo (AAK), the current Prime Minister.  The AAK was in coalition with, among others, the Democratic Party of Kosovo (PDK) that has been in and shared power for more than ten years.  In July, Haradinaj, a former Kosovo Liberation Army (KLA) commander, said he had resigned as Prime Minister to attend an inquiry into war crimes at the Hague.  On his return, he promptly went back to work, but his action forced an election two years into the coalition government's term.
Perhaps Haradinaj calculated that a junior partner needed to break the coalition at a time of its choosing and on a matter of principle.  He possibly also believed that his 'principled' decision would increase his polling numbers which would carry through to election day.  The elections will show if this calculated risk has rewards.
The results of the election hold the promise of changing the political landscape of Kosovo.  However, because of the mechanics of the election system, no one party is likely to obtain a majority of seats in the National Assembly, forcing the largest party to negotiate a coalition government.  That might be difficult.
For the previous election (2017) parties coalesced in pre-election coalitions, except for the Self-Determination Party known as Vetëvendosje (VV), which garnered the highest number of seats for a single party.  Unfortunately for them, the 'PAN' coalition (PDK, AAK, and NISMA Social Democratic Party), with assistance from the Alliance for a New Kosovo (AKR) – that broke from the Democratic League of Kosovo (LDK)-led pre-election coalition – had the largest number of seats and formed the government.  Again, the mechanics of the electoral system in Kosovo tends to be complicated and is often a source of serious conflict.
Kosovo is a single district; it does not have electoral districts (constituencies, ridings, etc.) represented by specific elected members.  For some time, many citizens have complained that there is no possibility for direct democracy and that candidates from vote-rich urban centres often end up receiving votes as the hometown favourite and are, therefore, beholden to voters in concentrated areas.  Having conducted opinion research in Kosovo since 2008 for various clients, I have seen this issue gain increasing importance over the decade.
So, what are these elections about?
In a word, change.  These elections will be about change.  Voters are increasingly angry that, since 2008, their personal circumstances have not dramatically improved and the political class is endlessly embroiled in allegations of corruption and concerned with the high politics of dialogue with Serbia.  Many Kosovars feel politicians are just self-interested and don't understand or care about the real problems of citizens.  And a new generation of politicians is needed.
Ultimately, very few political parties develop rational platforms or discuss weighty policy issues on the campaign trail.  The majority of the discourse revolves around un-costed promises of more jobs, economic activity, and who is more corrupt than whom.  
Access to quality health care is problematic, the education system continues to lag in regional and international measures of quality, and public services are variable between municipalities but generally poor.  People care more about jobs, clean streets, and roaming packs of wild dogs than the never-ending dialogue with Serbia, a process that momentarily led to the prospect of visa liberalization with Europe. But even that seems to be slipping away into the "yet another unrealized promise" category.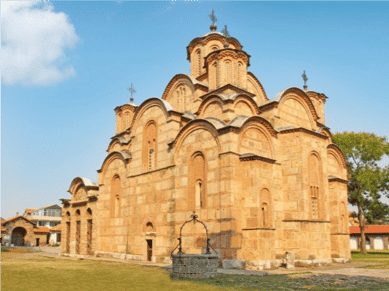 Serb voters will have the opportunity to elect ten members of the National Assembly.  Ten seats are reserved for the ethnic Serb population of Kosovo, and another ten for other ethnic minority populations; Turks, Roma, Ashkalli, Egyptians, Goranje, and  Bosniaks.  However, the Kosovo Serb political situation is dangerous at the moment, and citizens living in predominantly Serb communities (in Northern Kosovo and enclaves scattered within the Republic) are heavily pressured by Belgrade to vote their candidates.
Many Serbs express complete anger that they are intimidated, threatened and sometimes assaulted into supporting Belgrade's Srpska List.  Independent Serb Candidates and parties are also targets of allegations that they are traitors, corrupt and not working in the interests of Serbs.  Without question, opinion surveys in Serb communities overwhelmingly demonstrate that people believe they are being oppressed, violated, and robbed of democratic choice by the very same people who claim to be advocating and protecting them.
Why are these elections important?
Generally, the Election Commission of Kosovo runs a competent election day and count.  There are plenty of violations related to campaigning on election day, vote-buying, and family voting, but fortunately, there are terrific domestic and international observer groups that have honed their skill over several election cycles.  But it is widely believed that the results will be a true reflection of the will of voters (though we must suspend judgement until election day, and reports by domestic and international observer groups).
That said, it is difficult to predict the outcome of these elections.  However, none of the largest parties is a member of significant pre-election coalitions this time around.  The LDK made the strategic decision to essentially go it alone (they have a small Christian democratic party on their list). It was widely reported that VV tried to lock LDK into a coalition, but its demand for leader Albin Kurti to be the coalition's nominee for Prime Minister may have been unreasonable to LDK.   LDK instead nominated a person of significant popularity for her perceived intellectual abilities and principles, Vjosa Osmani.  She ardently opposed going into coalition with PDK, as the party have vowed not to, following the 2014 contentious election.  Importantly, Osmani represents a new generation of politicians that voters constantly say is needed.  If change is really the message voters will deliver on Sunday, the question for LDK is, do Vjosa Osmani and its other youthful candidates represent enough change to elect LDK in larger numbers? Possibly
Voters for VV often talk about them as the only option for real change.  Since they have never been in power at the national level (they have made gains at municipal levels over the past few years), they are unsullied by what many believe is an entirely corrupt political environment.  Add to this the relative youthful following the party enjoys and its developed philosophy and values (left-wing), it has been growing in popularity over the past several election cycles.  Their rise has not been without complication, however.  Their penchant for aggressive activism has on occasion turned violent, and a dozen of their MPs split from the party, first sitting as independents then joining the Social Democratic Party (PSD).  Significantly their mayors of the capital city Pristina and of Kamenica left during the split.
The PDK has been in and shared government power since 2007.  It has firmly entrenched its activists in the civil service, security forces, and judiciary throughout their tenure.  PDK has dominated politics for so long that people credit the party with how they perceive the current situation.  If they support PDK, they credit it with expanding infrastructure, leading the drive to an independent Kosovo, and expanding the economy.  If you oppose the PDK, you credit it with state capture by corrupt forces, dismal public services, and a failing economy that lacks meaningful employment.
Interestingly, no significant party agreed to join with PDK in a pre-election coalition.  They may believe that association with PDK has tremendous political risk.  Despite this, Kadri Veseli PDK's leader (also the former Speaker of the National Assembly) has embarked on a substantive anti-corruption campaign, expelling people from his party who were under investigation for corruption with previous convictions. Unfortunately for the PDK, Veseli began this campaign just when Ramush Haradinaj blew up the coalition, and the anti-corruption campaign may not have had enough traction for people to view it as credible and not simply a political public relations stunt.  PDK, to its benefit, has a disciplined, experienced and determined political machine, capable of running a formidable election day operation, getting out its vote.
What might happen?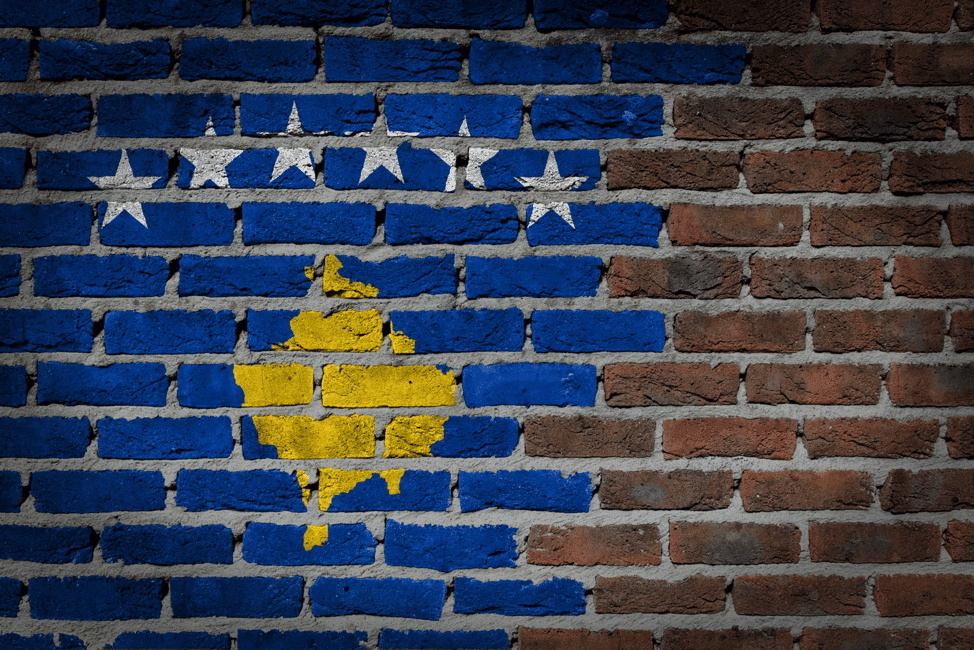 While the three largest parties – LDK, VV, and PDK – are not in a pre-election coalition together, two of the three will probably be in a post-election coalition. If, however, the elections produce a Kosovo version of a political Tsunami in favour of one of the parties, it would be able to form a coalition government with the smaller parties.  Ramush Haradinaj's AAK is in a pre-election coalition with Shpend Ahmeti and the PSD.  AAK's former government coalition partners the liberal-leaning AKR (led by construction business magnate Behgjet Pacolli), has forged a pre-election coalition with NISMA Social Democratic Party, led by Fatmir Limaj, and the right-of-centre Justice Party (PD).
These smaller parties, including the ethnic minority community parties, will become significant players as the largest party casts around for governing coalition partners.  If PDK is the top seat winner (though unlikely), it will have no problem forging a coalition with anyone, as it has worked with almost all parties in government at one time or other – except VV.  Should VV win the highest number of seats it is highly improbable it would invite PDK into a coalition but would be warm to LDK as long as VV leader Albin Kurti gets the Prime Minister's chair.  A VV and LDK coalition – depending on their total number of seats – may not need to coalesce with smaller parties unnecessary to form government – but they may be necessary as a validator of any future agreements with Serbia.
LDK can probably handle the actual negotiations alone. But for any subsequent agreement to be popularly acceptable, it would need the stamp of approval by former Kosovo Liberation Army (KLA) figureheads. NISMA's leadership comprises several former commanders, and at one point most were members of PDK. NISMA would be a contender to be invited into a coalition, though it and its pre-election coalition partners will need to pass the 5 per cent threshold to earn seats in the Assembly.
AAK/PSD coalition also provides KLA figureheads, specifically in Ramush Haradinaj. However, Haradinaj's ambitions may make a negotiation to form a coalition government difficult. Aside from that, having Haradinaj in a government negotiating with Serbia is problematic as his government imposed 100% tariffs on goods from Serbia and Bosnia and Herzegovina. He has taken personal ownership of the issue and staked his campaign on keeping the tariffs in place until Serbia gives significant concessions to Kosovo and its recognition of statehood. Aside from the tariff issue, Serbia views Haradinaj as a war criminal (despite being acquitted twice in the Hague), and they may not be inclined to concede much if he is in a coalition government even as a minister (should he agree to that).
 Regardless who wins the most seats, the aftermath will be complicated as the negotiation to form a coalition government will involve much trading, posturing, and intrigue. And as things stand now, LDK leads in the polls, beyond the margin of error. Second place is occupied by VV though within the margin of error and possibly allowing for PDK to come second. Of course, on Sunday we will see if all these public domain polls reflect real voter action.  And for those of us that work on campaigns know, the ground game on election day and weather will determine who wins in a tight race.
One thing is sure: there are more twists and plot turns in Kosovo politics than in a Latin-American telenovela!
Carlo Binda, Vice President of BCI, has been conducting political opinion research for clients in Kosovo since 2008.  He is acutely attuned to the politics and perspectives of Kosovo.  As a former Senior Resident Director for NDI he had the privilege of witnessing the 2008 Declaration of Independence and working closely with Kosovo's political leadership, before and after the establishment of the Republic of Kosovo.  Since leaving NDI in 2014 Carlo has remained active in Kosovo and an observer of its political development.