Canada's election: candidates' ads we liked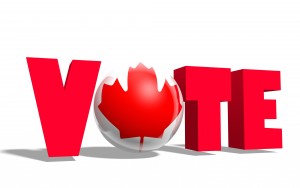 As former political party "hacks" from Canada the BCI team has, naturally, followed the Canadian federal election campaign very closely. We were pleased to have Paul Adams contribute a guest blog to provide a synopsis of Canada's longest election campaign in modern history.
As political communications experts, we are interested to see how the parties have communicated their messages and – given the length of the campaign – how the messages have changed during the course of the campaign. There are many ways to communicate your message as a party – the best way is in person, on the doorstep, to voters. Realistically, parties cannot talk to every single voter, in person. So, they target their canvasses according to available resources. To supplement in-person message delivery, parties rely on events (held at venues intended to reinforce their message), free media coverage or paid media advertising. Free media coverage has changed over the years. No longer do we have to wait for the nightly news or the morning's paper to find out what is happening in the election – we have Twitter and Facebook to inform instantly. The best journalists have adapted well to social media and, for the Canadian election, most use the hashtags #canpoli and #elxn42. Of course, parties, candidates and supporters/detractors also use social media to get the message out.
In the final weekend of the campaign, we thought it would be fun to highlight the best, paid campaign ads. While the competitive political parties upload their ads and clips of events onto their websites, we haven't been very inspired by their advertising over the weeks. The last spate of ads reflect the rollercoaster nature of the polls and every message in the final ads targets the front runner Justin Trudeau and the Liberal Party. We have listed the major parties' YouTube channels below, and you can see for yourself if any ads would inspire you! A couple of YouTube channels have collected all parties' videos – one-stop shopping, if you like – and these can are Canuk Politics and FactPointVideo
We were, however, inspired and entertained by a couple of individual candidates who made videos to promote their elections. Producing a video is relatively easy and inexpensive these days, so many candidates do it. None, however, have the financial resources – or budget ceilings – to air them on mainstream media.
The wackiest video must be this one, produced by Wyatt Scott in June 13, 2015. Scott is an independent running in the constituency of Mission Matsqui Fraser Canyon in the province of British Columbia. Mr. Scott, sadly, is unlikely to win, since Canada's election system is unkind to independent candidates. But we think his video (widely circulated on social media) deserves one more look.
Another video, which caught our eye this week and was widely circulated on social media, was also produced by a long-shot candidate. A long shot, because Matt Masters Burgener is running in the constituency of Calgary-Heritage, which is currently held by Canada's Prime Minister Stephen Harper. We think Mr. Burgener's video is brilliant!
Like many Canadians living abroad, we'll be up in the middle of the night on Tuesday morning (Carlo in Tunis, Francesca in Malta) to follow the results and see how accurate the polls are. We know from experience that an election can be determined by the strength of parties' ground operations on election-day and the "Get Out The Vote" effort is crucial in close contests.
Over the years we have worked with people in many countries who have fought for fair and democratic elections and paid for that fight with their lives and their freedom. We know that many Canadians take their democracy seriously and appreciate that they are lucky to have this right and privilege. Many do not, however.
We urge all Canadian voters to take the time to vote and to take a moment to think about those around the world who would — literally — die to be in your shoes.
Carlo and Francesca
Links to Canadian political party YouTube Channels